← Back to portfolio
Treat Mi Right 2017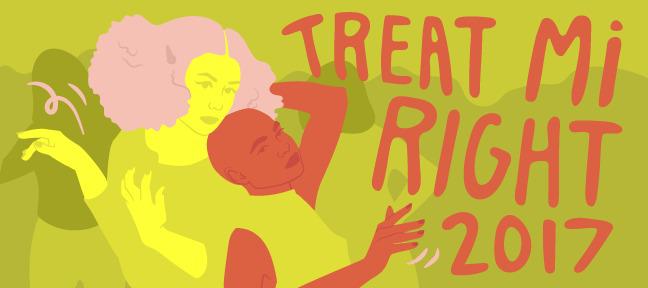 A friend approached me to help her plan a benefit the National Alliance on Mental Illness she had started planning by herself.
She wanted my involvement as a creative lead for the project but what started as a freelance gig turned into a partnership for planning, branding, and executing the event held at Honey MPLS on January 26, 2017.
My involvement included naming the event, writing all promotional copy, social media blasts, and photographing attendees night-of.
The event's goal of $1000 was reached with more than 200 attendees. 
Promotional copy summary below, full details can be found on the Facebook event page.
"New year, fresh start. Come set the tone for 2017 with an elegant rager. Self care is the most important rule: dance, twerk, and be safe-- come exactly as you are and feel good about it. Organizations like NAMI need our support. Be good to yourself and don't forget to treat MI right in 2017."