← Back to portfolio
Pieces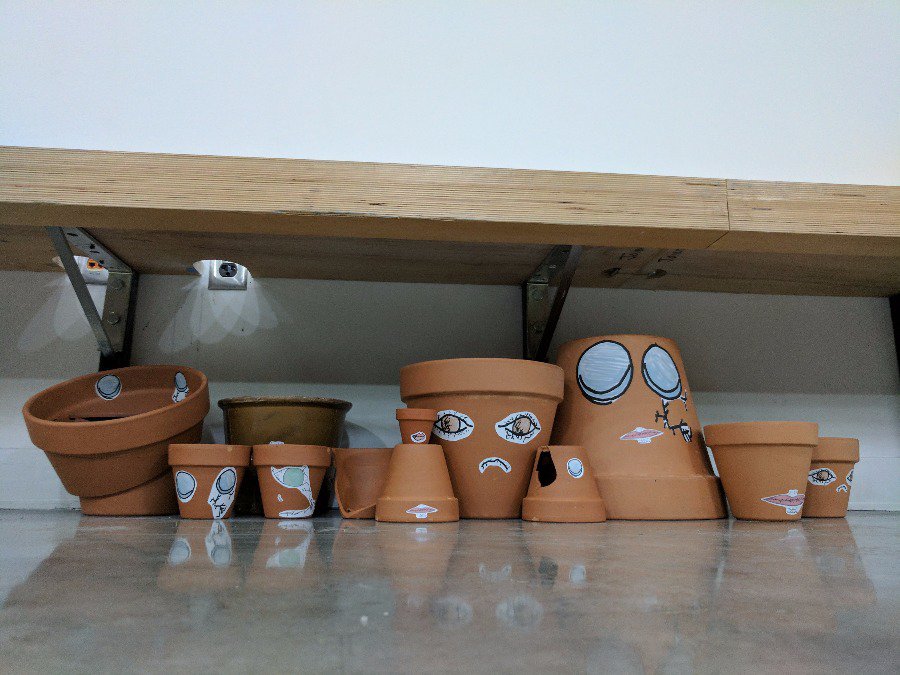 To raise awareness for environmental issues, I created a 50-piece series of digitally drawn faces (including a complimentary gif animation) that I printed on sticker paper and attached to empty clay pots.

Each pot is slightly different, slightly imperfect, and meant to convey feelings of sadness, anger, or lonliness through the expressions of the pots to show how vessels feel without life inside them. Pots were distributed around the University of Minnesota's art building in neglected nooks and the gif was projected on a wall in the central walking hallway above the huddled concentration pictured below.

Extra facial-expression stickers were passed out, as well as giving the option for students to take a pot home with them to take care of and fill with life.