← Back to portfolio
A Radio K Christmas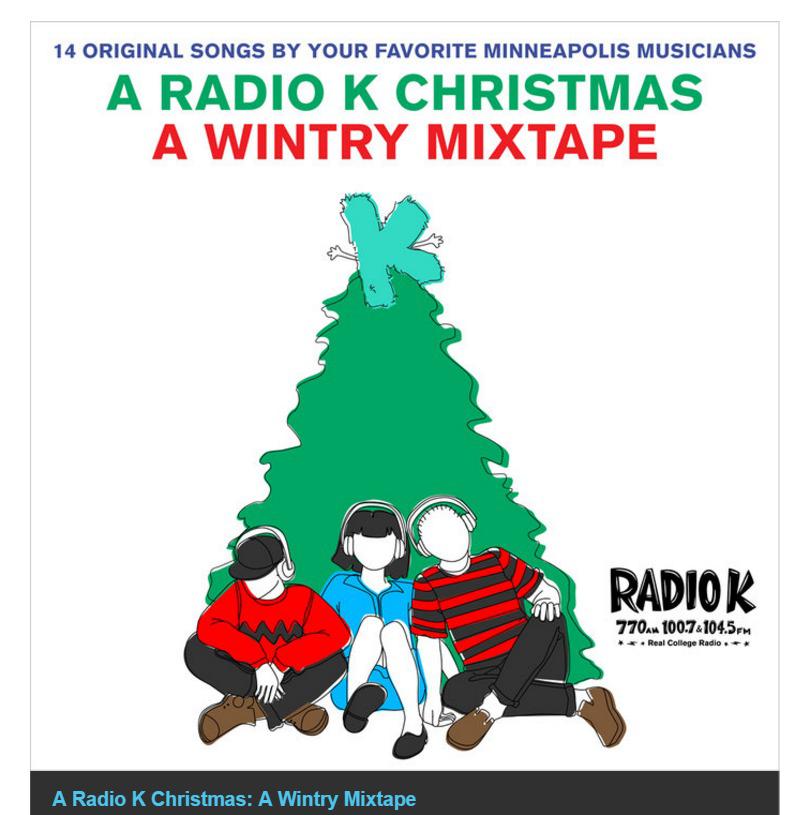 The campaign included on-air spots, social media posting and an album review to catch the eyes, ears, and (hopefully) hearts of Radio K's young audience.
PRE-DROP PROMO COPY:
"Sick of hearing Sleigh Bells ring? All decked-out on the halls?

Radio K has something to keep you holly and jolly all winter long-- 'A Radio K Christmas:' our wintry mixtape of ten chestnut-roasting tunes by your favorite local artists.

Find it stuffed in your digital stocking on Christmas morning, available to download at radiok.org."
POST-DROP PROMO COPY:
"'Twas the week after Christmas, and all through the K
were ten holiday tunes for the djs to play.
A wintry mixtape so fresh and delicious
I knew it must be 'a Radio K Christmas.'
And you, my dear listener, can hear it today!
Download it for free at Radio K--

dot org."
Read the full web promo here

"This year, our holiday cup runneth over with a veritable BEVY of Christmas tunes from the naughty and nice locals of Minneapolis. That's right, dear listeners, It's A Radio K Christmas: A Wintry Mixtape so fire, your chestnuts won't know what hit 'em."
Copywriting Zach Simon      Production Jared Hemming
Creative Direction Ross Koeberl      Cover Design Sarah Johnson